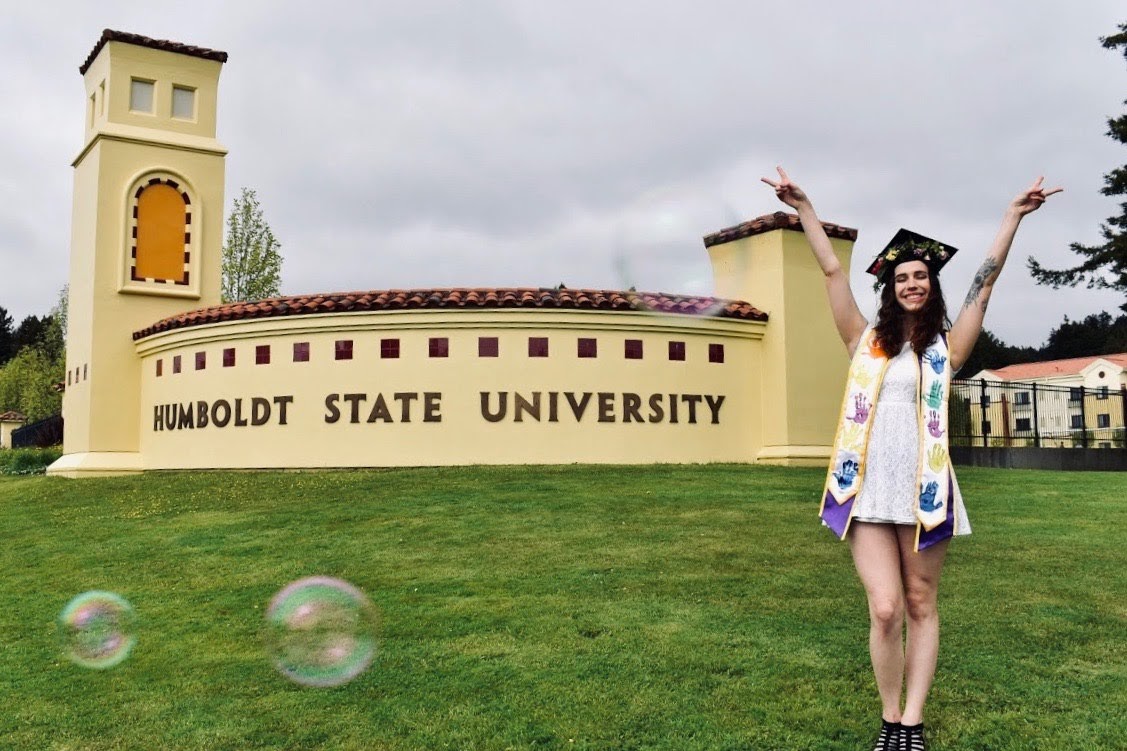 "I am a 2019 Humboldt State University graduate. I currently teach children English as a foreign language online with a company called Magic Ears. I am responsible for teaching children ages 4-12 years old with class sizes ranging from 1-4 students. In our classes we learn new vocabulary words, practice sentences, and play games. I also work at a local plant nursery!
The Child Development program at Humboldt State provided me with a safe and supportive environment to grow and learn as a student, professional, and individual. As treasurer of the Child Development Association, I gained a variety of transferable skills applicable in my post college career.
During my time as a child development student I had the opportunity to be a part of the Rural Youth Volunteers in India, an 11 week internship centered around environmental education and entrepreneurial exploration with local community members and school children in two rural villages in Uttar Pradesh, India. This experience changed the way I interact with the world around me and taught me invaluable lessons along the way. We only have one life, live it!
I am beyond grateful for the staff, faculty, and students that make the Child Development department what it is. I would not be where I am today without them."