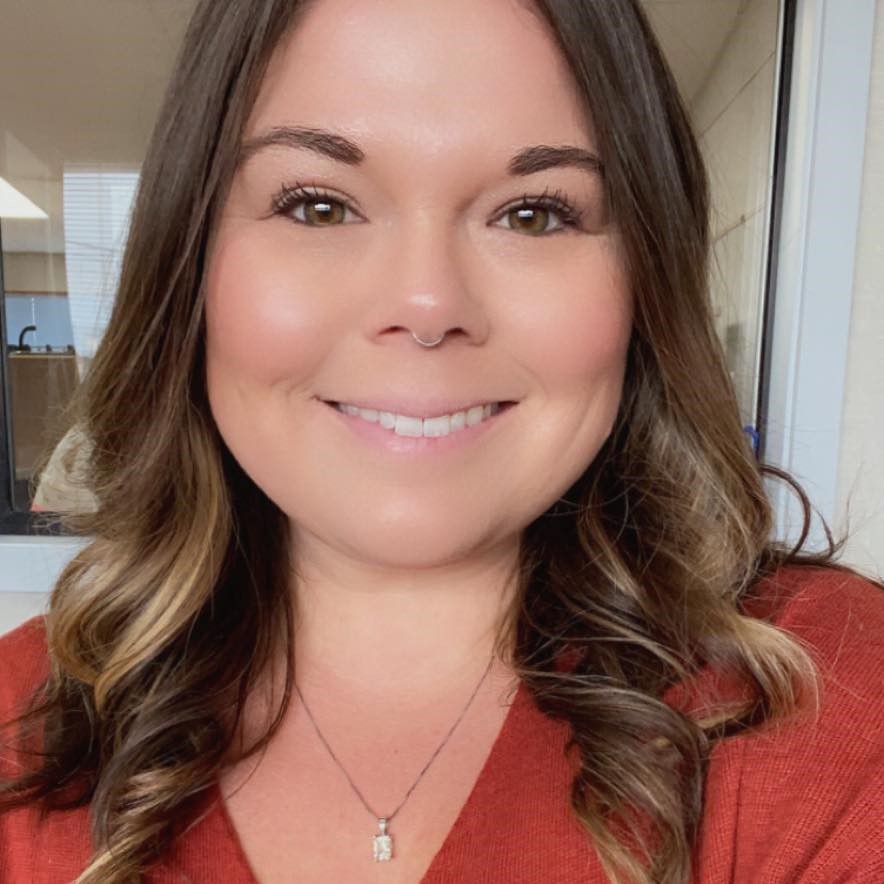 Heather Snipes
Program Specialist for the Supporting Inclusive Practices Project, Special Ed. Division, CDE
El Dorado County Office of Education
March 2022--Current 
Director of Early Childhood Development and Special Education, Eureka City Schools
October 2018-March 2022
Special Education Preschool Co-Teacher
August 2017-October 2018
Education
BA, Liberal Studies Child Development, 2017
MS, Early Childhood Studies: Administration, Leadership and Management, 2020
What inspired you? 
I knew I wanted to be a teacher since my junior year in high school. I took the "becoming a teacher" class when I was a senior in high school. I did Americorp where I tutored  elementary-age children. I started taking Child Development classes because I was working in a family child care home. Eventually I started working at the College of the Redwoods in their Child Development program and I realized 'wow I really like this'. Then my life took me different places: I was a teacher at the Tribal Head Start in Hoopa for a little bit. Following that, I became a communications dispatcher for the Eureka Police Department. My road led me back to working in a school setting as a secretary and the teachers there thought I should be in a classroom, not behind a desk. I went back to HSU and got my Bachelor's Degree when I was 32, and then got my Masters during COVID in 2020 while also working full time. 
What are some rewards of your job?
Working in early childhood engenders a feeling that you're part of a family. I feel like it is so important to invest in early childhood and engage the whole family when you're working with children because parents are the number one teacher. You have to be respectful of their culture and background. There's just something about working with young children, the honesty, the desire, the love of learning, and the love of life, they love it all. This is the time of life where you can really make a difference, make an impression, carry forward that love of learning, and give them a really great start for the rest of their life. 
             What challenges do you face in your job?
The early childhood workforce is  underappreciated and underrecognized. The recognition of early childhood educators as experts and professionals is not there yet, it is not where it needs to be. It has definitely improved, and I think we are headed in the right direction, but that is the number one challenge. 
            How did the Child Development program support you?
"I felt appreciated and recognized for my experiences. Because I had almost 10 years of work experience in the field, sometimes I got to be a part of the conversation where the professor would say 'Let's ask Heather'. It would make me feel good because I was already recognized as an important part of the field. It was really nice to already have some of those partnerships with the instructors. I became part of a family."
What message do you have for current Child Development students?
The number one thing to remember is that you have to be an advocate for the field. Embrace the confidence in being an expert in what you're doing, you're working hard to give children the best start possible and that's huge. A degree in Child Development can get you so many places. Don't stop going after whatever it is that you want, until you get there. A lot of times we don't get the credit that we deserve because early childhood is a huge responsibility, and anyone who is willing to take it on and willing to work with little people, more power to you. It's so hard but it's so rewarding.