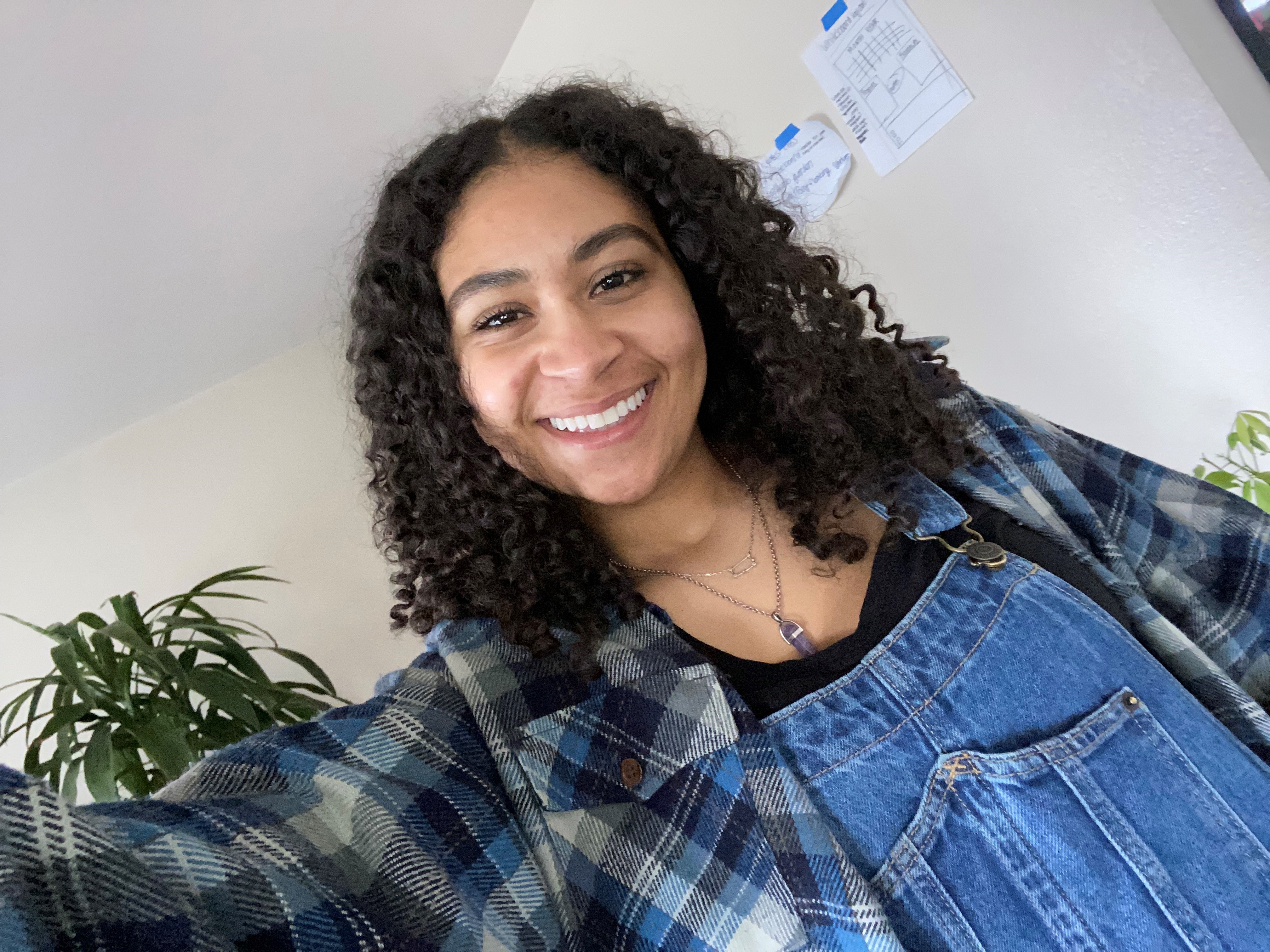 Gloria Brown
Community Health Outreach Worker (CHOW)
Department of Health and Human Services
Certified Passenger Safety Technician
Disaster Service Worker during COVID-19
Humboldt County
January 2020-Current
Education
BA, Child Development 2018
What inspired you? 
I have always wanted to work with children in some capacity. My family was able to afford health care when I was young. But I had lots of friends who were not in those positions. I am a Black woman, a group who are underserved in the medical community. We have highest mortality and comorbidity rates. Having experienced these health inequalities as an adult was very discouraging. The bigger shock was that there are children who go through these disparities by the function of their birth in certain families. I realized that I wanted to do something with the health care field.
What are some rewards of your job?
Providing health related supports to families in need is pretty fulfilling. Also, the car seat installations for young children is so rewarding. I share educational information with parents about the importance of car seat safety, which is beyond the fact that they are required by law. When families deal with so many stressors in their life, I can play a small part in providing that sliver of hope and support. 
What challenges do you face in your job?
Covid has made it challenging to contact families. Before the pandemic, I was working on the home visiting program, where we typically go in people's homes. It was hard to connect with them via zoom. Right now the engagement has been a challenge. 
How did Child Development program support you?
The department has such a strong foundation for advising of their students, not so common in other departments. I was on the WASC committee for the reaccrediation and the Child Development's advising model was referenced a lot. My academic advisor was my rock, especially for the value she had put into what I wanted to get out of the program. I was on Specialized Studies track and I got to choose classes on health and neuroscience, the flexibility that the program offers.

Supportive faculty members is another strength of the program. They provide resources and words of encouragement. They are on the same page in supporting their students. 

Opportunities like

Study Abroad Program in India

and

Child Development Lab Preschool

are there to support students in figuring out their careers. Going to India in summer 2018 with other Child Development students was a life changing experience for me. 
What message do you have for current Child Development students?
"There is an abundance of job opportunities out there. Child Development is very broad but you can get very specific in it. In our county, you could find so many opportunities if you you put your foot into it. What's unique about Humboldt is that the place is so isolated, so we do so many things to keep our children and families healthy and safe, which generates employment for college graduates. And that person can be you."