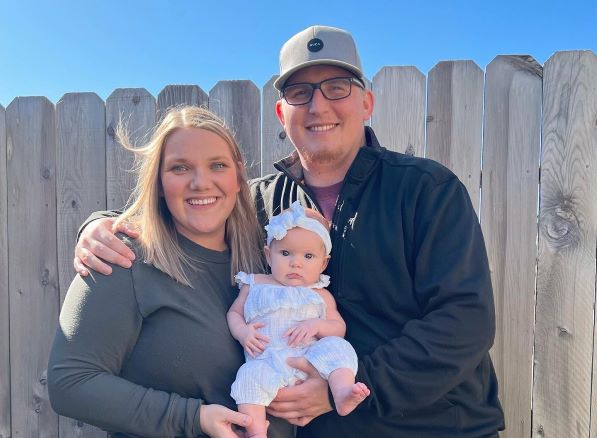 Chris Bean
SDC Teacher and Soccer Coach, Sunny Brae Middle School, Arcata, CA 
2018 to Current
Education
BA, Child Development 2017
Special Education Credential 2018
What inspired you? 
"In high school, one of my counselors recommended that I be a TA for the life skills and the adaptive PE classes. In my senior year, I was paired up with one of the students, with whom I got to work on ceramics that led to a summer job to work with him on social skills. I realized if I could have this much fun with one student, what could I do in a whole classroom."
What are the rewards of your job?
I am thankful for the

people that I work with

to make things work.

Every day is different

. Whenever you have the small victories like if you are teaching a student their sounds and one day it finally clicks, and that's just like the biggest win, you can hang your hat on that for the entire week.

The

connections that I make

with students but their families. I'm thankful that the parents trust me that I am always acting in the best interest of their children.
What challenges do you face in your job?
There's a really steep learning curve when you actually do things in the field. As much as you learn in school, it doesn't prepare you for when you have your first big behavior outburst in class and you realize that this is all on you now, all eyes are on you, you need to set a standard right away. 

When you get into the workforce everybody is entitled to their own opinions whether they're right or wrong, including my own. Learning how to meet other people's needs while still standing up for what is best for your students is important. 
How did Child Development program support you?
The Assistant Head Teacher opportunity at the Child Development Lab was a turning point for me to put my learning to use. I think that was the real point and being able to collaborate in that sense. 

Now I have Directed Field Experience students come in here. I  know that will be awesome and just keeping that connection and hopefully supervising incoming professionals in the field. I know it all comes full circle.
What message do you have for current Child Development students?
"Be open-minded to the people that you're going to work with in the future, whether its the families or the students that you're serving, we all come from different walks of life and we all bring something valuable. Meet each person along that journey with grace and humility because they're just as valuable as you are, whether you're there to help them, or they're there to help you."